Services provided by consortium
Consortium Services offers software solutions and services that will take your company to the top of your industry. Whatever the specific needs of your business are, we can meet and exceed them.
---
(VPN) Remote networking
Many companies / organizations have private servers on loaction that allow users to access company email, tools, and programs that are only avaiable on there local network. Remote networking also known as VPN (virtual private network) allows you to access your network from a off site location.

Remote networking is most commonly used for connecting store fronts, and office branches to there head offices to communicate sales and inventory information as well as files and other forms of sensitive work.

Remote networking is also used to allow select individuals with the proper permissions to access the network from a remote location. These users will have access to the companies assets, allowing them to work from a home office, coffee shops, hotels, a clients location, or anywhere else where an internet connection is available.

Consortium Services offers the setup and installation of many different forms of secure remote networking methods. We can implement different types of security so that you can rest assure knowing that the people you grant with the proper permissions are the only ones accessing your network.
If you have a unique need that is not listed, please contact us and we can work together to solve it.
About Consortium
Consortium Services has been a contributing member of the computer technology industry since 1999, specializing in web design and hosting services, as well as custom web application development.
Our collaborative skills give us an advantage on any project you may dream up or may require assistance to further. Most of our clients have existing software that just doesn't quite cut it for the job. We're here to bridge the gap between what you have and what you need; efficiently, affordability, and professionally.
Serving the Portland Metropolitan Area
Our network operations center is located in the heart of downtown Portland, OR. Consortium offices are located in Portland OR, and Vancouver WA, however, we commonly do business all over the United States and Canada.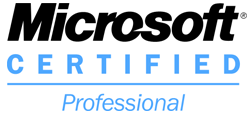 CONTACT US
Additional Questions, Comments, Helpful Suggestions? Fill out this form!
Name
E-mail
Phone Number
Prove you're not a bot by answering 3+5=
Message
Hours
Monday-Friday
9 AM - 5 PM
Address
CONSORTIUM SERVICES, LLC.
2210 W MAIN ST
STE 107 #169
Battle Ground, WA 98604
Telephone
1-360-635-0991