Services provided by consortium
Consortium Services offers software solutions and services that will take your company to the top of your industry. Whatever the specific needs of your business are, we can meet and exceed them.
---
System Monitoring
System monitoring is an important part of maintaining the workflow for your company / organization.
Any assessments that require ongoing monitoring of systems or assets will require professional tools to constantly track and audit the system. Call on us to deploy the necessary components, and compile the reports when the time comes. We will also ensure software license compliance for new or existing systems.
The key benefits of system monitoring is to reduce cost and downtime for your organization. Our monitoring systems allow us to remotely observe system resources and performance to protect your organization from potential problems. We will be able to inform you on the status of remaining hard disk space, RAM usage, network configuration, and temperature of your server room to protect hardware from overheating. We will warn you of such problems before they occur, saving the cost of replacing expensive equipment, and the time associated with re-programming the system or waiting for a backup to be loaded.
If you have a unique need that is not listed, please contact us and we can work together to solve it.
About Consortium
Consortium Services has been a contributing member of the computer technology industry since 1999, specializing in web design and hosting services, as well as custom web application development.
Our collaborative skills give us an advantage on any project you may dream up or may require assistance to further. Most of our clients have existing software that just doesn't quite cut it for the job. We're here to bridge the gap between what you have and what you need; efficiently, affordability, and professionally.
Serving the Portland Metropolitan Area
Our network operations center is located in the heart of downtown Portland, OR. Consortium offices are located in Portland OR, and Vancouver WA, however, we commonly do business all over the United States and Canada.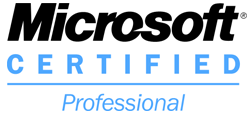 CONTACT US
Additional Questions, Comments, Helpful Suggestions? Fill out this form!
Name
E-mail
Phone Number
Prove you're not a bot by answering 3+5=
Message
Hours
Monday-Friday
9 AM - 5 PM
Address
CONSORTIUM SERVICES, LLC.
2210 W MAIN ST
STE 107 #169
Battle Ground, WA 98604
Telephone
1-360-635-0991