Services and System Assistance
---
Emergency IT Response
When technical error messages begin popping up don't panic: call Consortium Services instead. We offer immediate break-fix responses for all IT computer emergencies as well as managed services to prevent technical incidents from breaking out in the future.
When you call, we will immediately dispatch a technician to your location to solve the problem, whether it is a mild inconvenience or a business-critical system crash. Technicians are taught to identify the most vital business systems and bring them back online first, getting you back to work as quickly as possible. Technicians are also available for over the phone support if an on-site visit is not required. Learn More
Managed IT Services
Eliminate the need for our Emergency Fixes with our Managed IT Service. Consortium Services is primarily a Managed Service Provider (MSP) and we excel at proactive protection for your Information Technology systems.
Our IT management strategy is designed to document sensitive data like passwords and administrator credentials, clean up and migrate all antiquated computer systems and provide technical help. If an issue does arise while we are your MSP, we take care of it immediately. Because we work proactively, all the safeguards are already in place to repair broken computer systems and get them back to working order. With us in charge of the tech side of things, you have the ability to completely focus on your business without worry.
Custom Software Solutions
Every business is unique, and Consortium Services will build a custom solution and computers to your specific business needs. From custom augmented reality showrooms to fleet-management software, if you can think it, we can build it. All you need to do is ask. Call today to learn more.
Additional Services
Consortium Services also offers a wide variety of additional services to improve your business's IT footprint. We offer off-site backups, system monitoring, threat detection and security audit services, just to name a few. Get in contact with us by filling out this form and learn more about what services we offer.
More Info
The Best In The Pacific Northwest
---
We've been serving Portland Oregon, and Vancouver Washington, as the #1 IT service provider since 1999. Our services expand from those focal points across the entire United States and Canada, but we have a special place in our hearts for companies in the PNW. When you start working with us, we assess your old computer systems and update them to meet modern standards of protection and efficiency. We can update the antiquated systems your business was built on and bring your operation to startup-level modernity with minimal downtime. Your business will gain a competitive edge over the competition and you will have the freedom to focus on the future of your company without worrying about the old systems breaking down.
That is the Consortium Services promise: peace of mind. Whether you hire us to recover lost data, protect your system against outside attack, or you just want us to manage the day-to-day workings, we take responsibility for the technical side of a business, freeing you up to think about profit margins and yearly bonuses. The moment you realize you haven't had to worry about IT problems in months is the moment we feel most proud, and chasing that moment is what drives us.
About Consortium
Consortium Services has been a contributing member of the computer technology industry since 1999, specializing in web design and hosting services, as well as custom web application development.
Our collaborative skills give us an advantage on any project you may dream up or may require assistance to further. Most of our clients have existing software that just doesn't quite cut it for the job. We're here to bridge the gap between what you have and what you need; efficiently, affordability, and professionally.
Serving the Portland Metropolitan Area
Our network operations center is located in the heart of downtown Portland, OR. Consortium offices are located in Portland OR, and Vancouver WA, however, we commonly do business all over the United States and Canada.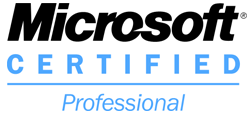 CONTACT US
Additional Questions, Comments, Helpful Suggestions? Fill out this form!
Name
E-mail
Phone Number
Prove you're not a bot by answering 3+5=
Message
Hours
Monday-Friday
9 AM - 5 PM
Address
CONSORTIUM SERVICES, LLC.
2210 W MAIN ST
STE 107 #169
Battle Ground, WA 98604
Telephone
1-360-635-0991