Services provided by consortium
Consortium Services offers software solutions and services that will take your company to the top of your industry. Whatever the specific needs of your business are, we can meet and exceed them.
---
Security Audits
Our team of security professionals will analyze your IT systems and uncover every vulnerability in your network, servers, and software. Recovering from a security breach can very costly. We believe in taking action before an incident occurs. Our audits will help you discover the weaknesses in your system and to pro-actively harden them to protect your assets.
Learn more about our security auditing services and download sample PDF reports by following the link below.
If you have a unique need that is not listed, please contact us and we can work together to solve it.
About Consortium
Consortium Services has been a contributing member of the computer technology industry since 1999, specializing in web design and hosting services, as well as custom web application development.
Our collaborative skills give us an advantage on any project you may dream up or may require assistance to further. Most of our clients have existing software that just doesn't quite cut it for the job. We're here to bridge the gap between what you have and what you need; efficiently, affordability, and professionally.
Serving the Portland Metropolitan Area
Our network operations center is located in the heart of downtown Portland, OR. Consortium offices are located in Portland OR, and Vancouver WA, however, we commonly do business all over the United States and Canada.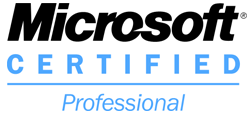 CONTACT US
Additional Questions, Comments, Helpful Suggestions? Fill out this form!
Name
E-mail
Phone Number
Prove you're not a bot by answering 3+5=
Message
Hours
Monday-Friday
9 AM - 5 PM
Address
CONSORTIUM SERVICES, LLC.
2210 W MAIN ST
STE 107 #169
Battle Ground, WA 98604
Telephone
1-360-635-0991