Services provided by consortium
Consortium Services offers software solutions and services that will take your company to the top of your industry. Whatever the specific needs of your business are, we can meet and exceed them.
---
IT Consulting
When disaster strikes and you need immediate help one of our technicians can be dispatched to repair your network or computer and get you back to work. Our technicians will immediately start our triage process identifying the most critical systems and bringing those resources back online as quick as possible.
Our break / fix service is invaluable to our smaller business clients, clients who are not as technologically dependent, or clients that prefer occasional expenses. Additionally, if your requirements are simply a basic network assessment or individual component upgrade we are ready to accommodate these requests as well.
Our friendly staff is ready to provide you with end user support over the phone or on site. We will work with you until the problem is solved. We support all platforms and can provide assistance with your custom applications as well. If you're looking to upgrade your application or database solutions, ask us about our e-commerce and business management software.
Consulting Services
If you have a unique need that is not listed below, please contact us and we can work together to solve it.
About Consortium
Consortium Services has been a contributing member of the computer technology industry since 1999, specializing in web design and hosting services, as well as custom web application development.
Our collaborative skills give us an advantage on any project you may dream up or may require assistance to further. Most of our clients have existing software that just doesn't quite cut it for the job. We're here to bridge the gap between what you have and what you need; efficiently, affordability, and professionally.
Serving the Portland Metropolitan Area
Our network operations center is located in the heart of downtown Portland, OR. Consortium offices are located in Portland OR, and Vancouver WA, however, we commonly do business all over the United States and Canada.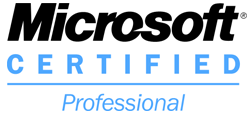 CONTACT US
Additional Questions, Comments, Helpful Suggestions? Fill out this form!
Name
E-mail
Phone Number
Prove you're not a bot by answering 3+5=
Message
Hours
Monday-Friday
9 AM - 5 PM
Address
CONSORTIUM SERVICES, LLC.
2210 W MAIN ST
STE 107 #169
Battle Ground, WA 98604
Telephone
1-360-635-0991