Services offered by Consortium Services
---
Consortium Services offers software solutions and services that will take your company to the top of your industry. Whatever the specific needs of your business are, we can meet and exceed them.
If you have a unique need that is not listed below, please contact us and we can work together to solve it.
Managed Services
While our emergency response teams are an invaluable asset for many businesses, it may be more cost-effective to bring us in to manage your IT services so the emergencies stop happening. Consortium Services is primarily a Managed Services Provider (MSP). Ours is a proactive IT support model: we smooth out the wrinkles before they become tears.
Instead of simply responding to computer problems after they occur, we setup your network to match and exceed industry best practices and to be resilient enough to avoid most problems right from the start. This is accomplished through the use of monitoring tools and a proactive planning process. We keep our eyes out for problems while you focus on your business, and we typically fix things before you even realize something was wrong.
Our focus is cost savings, reliability, security and minimized downtime overall. The priority is to keep your staff working smoothly, without outages caused by the system you are using. Our standardized infrastructure and network topologies, along with our standard operating procedure, provide a flexible and reliable network environment that can be used by any business.
With us as your MSP, your servers are constantly updated or replaced, the network is documented continually, networking equipment gets upgraded, and computer monitoring tools are deployed. You will not need to worry about technology issues, which frees your mind up to focus on running your business.
Emergency IT Intervention
Consortium Services offers peace of mind to clients going through an IT emergency. This can range from a malicious attack from an outside party to a catastrophic data loss. No matter the issue, we can dispatch one of our technicians to repair your network or computer and get you back to work. We train our technicians to identify mission-critical systems first, bringing them back online quickly to minimize downtime. Best of all, our break-fix services are available for a flat hourly rate.
Our break-fix service is invaluable to all our business clients, particularly those who operate leaner businesses without a fully-fledged IT department. Break-fix is also valuable for clients who are not as technologically dependent, or for clients that prefer occasional emergency intervention to our managed service plan. Additionally, if your requirements are a basic network assessment or individual component upgrade we are ready to accommodate these requests as well. We will work with you to find the solution that best meets the needs of your business and your budget.
Our friendly staff is available to provide you with the end user support over the phone or on site, whichever suits your needs more. Once we've begun to fix an issue, we stick with it until completion. Rest assured, when you call Consortium Services, the problem gets solved.
We support all platforms and operating systems, and we can provide assistance with your custom applications as well. If you're looking to upgrade your application or database solutions, ask us about our e-commerce and business management software.
Business Planning & Preparedness
We take a proactive approach to prevention and preparedness. We can quickly assess the needs of your business, identify where you are most susceptible to threats, and we can deploy our response team to fix the weak areas, but this initial assessment is just the start of the services we can offer your business.
Consortium Services also specializes in future-forecasting for your business. Technology becomes outdated very quickly, and a business running on 10-year-old hardware is at a distinct disadvantage compared to a young startup with the latest technology. We can take your business off of the antiquated systems it was constructed on and bring you into startup-level modernity quickly and efficiently.
Because we have been in this industry since 1999, we are familiar with older systems (and how to update them) as well as their modern evolutions. Our planning strategies and computer management techniques come from our extensive background in business and technology, and we know that the best way to get you ahead is to begin planning for the future today. Let us manage your IT infrastructure from the ground up, and we can build for the future together.
Monitoring
After you choose us as your MSP, we use modern administration tools to monitor and supervise your systems. This way, we can immediately respond to any outside threats or system errors as they occur, even when you are not in the office. Often we will fix an error before you even realize it was happening in the first place, so instead of the entire system crashing Monday morning, you get a message from us saying: "this happened over the weekend, but we fixed it."
When we monitor your systems we are also able to respond more quickly to any requests you might make for documentation, system updates, or security increases. We will also be able to ensure software license compliance for new or existing systems as your business expands.
Security Assessments
One of our most useful services is our security assessment. We'll take on the role of an aggressive outside force and test your IT systems for weakness (though we won't actually damage anything).
Through this process, we uncover all vulnerable portions of your business's IT framework, services, and software. Recovering from a true security breach can be extraordinarily costly.
It is far better to have a test plug the holes first before an incident can occur. Our audits will help you discover the weaknesses in your system and we will work with you to harden those areas against outside attack, protecting your business.
Security Audit Services
About Consortium
Consortium Services has been a contributing member of the computer technology industry since 1999, specializing in web design and hosting services, as well as custom web application development.
Our collaborative skills give us an advantage on any project you may dream up or may require assistance to further. Most of our clients have existing software that just doesn't quite cut it for the job. We're here to bridge the gap between what you have and what you need; efficiently, affordability, and professionally.
Serving the Portland Metropolitan Area
Our network operations center is located in the heart of downtown Portland, OR. Consortium offices are located in Portland OR, and Vancouver WA, however, we commonly do business all over the United States and Canada.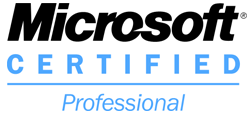 CONTACT US
Additional Questions, Comments, Helpful Suggestions? Fill out this form!
Name
E-mail
Phone Number
Prove you're not a bot by answering 3+5=
Message
Hours
Monday-Friday
9 AM - 5 PM
Address
CONSORTIUM SERVICES, LLC.
2210 W MAIN ST
STE 107 #169
Battle Ground, WA 98604
Telephone
1-360-635-0991